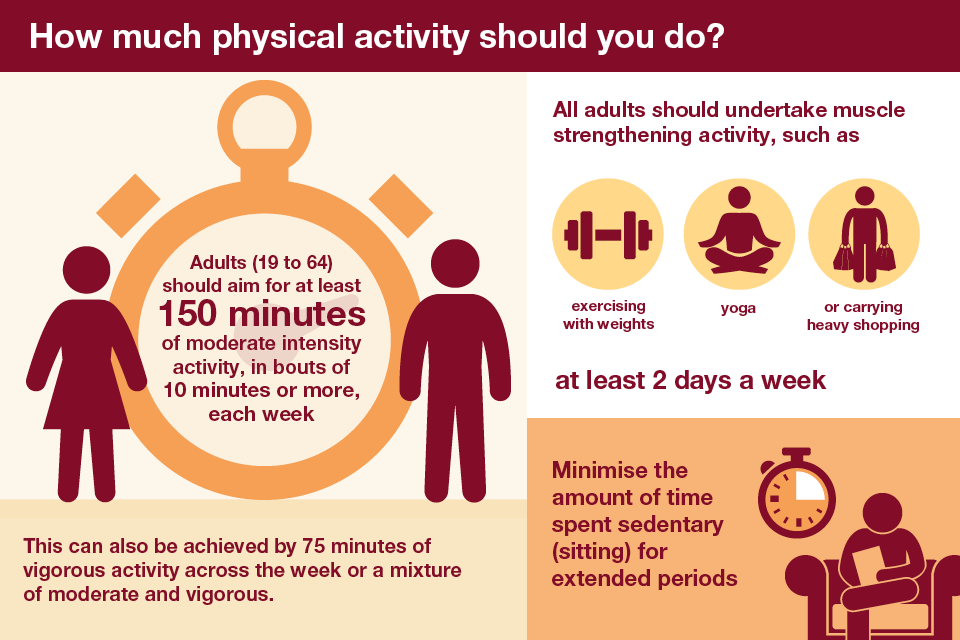 Everyone should be encouraged to reduce the amount of sedentary time by:
reducing time spent watching TV, using a computer or playing video games
taking regular time not sitting during work
breaking up sedentary time, such as swapping a long bus or car journey for walking part of the way
Declining levels of physical activity
People in the UK are around 20% less active now than in the 1960s. If current trends continue, we will be 35% less active by 2030.
Increasing car use is a major contributing factor to lower levels of physical activity in the UK. In 1961, 69% of households did not own a car or van, but by 2012 this had decreased to 25%.
Figures from the Health Survey for England show that 67% of men and 55% of women aged 16 and over do at least 150 minutes of moderate physical activity per week.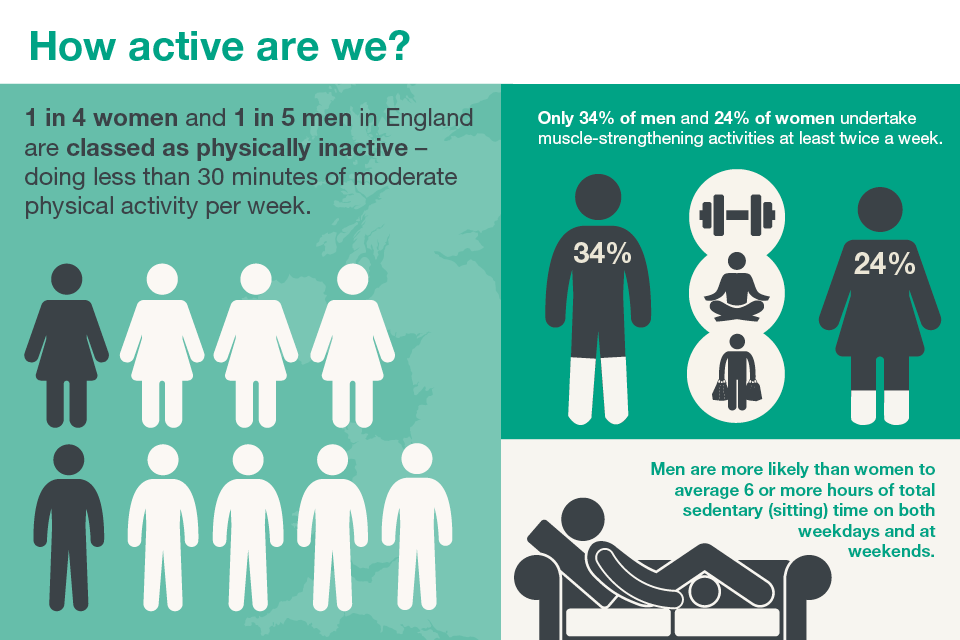 Lack of physical activity is costing the UK an estimated £7.4 billion a year, including £0.9 billion to the NHS alone.
Long term conditions such as diabetes, cardiovascular and respiratory disease lead to greater dependency on home, residential and ultimately nursing care. This drain on resources is avoidable, as is the personal strain it puts on families and individuals.
Health Risk Reductions due to exercise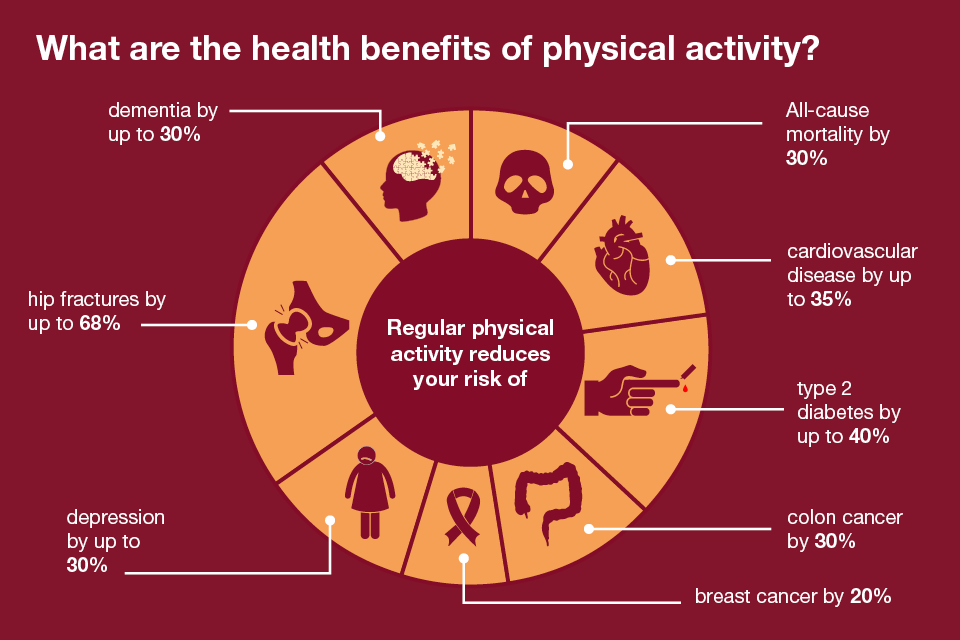 Physical activity is also important for people diagnosed with cancer and cancer survivors. Physical activity after treatment for cancer can help to reduce:
the impact of some side effects
anxiety
depression
fatigue
impaired mobility
weight changes
Macmillan has estimated that there are 2 million cancer survivors in the UK and around 1.6 million do not meet the recommended levels of physically active.
Other positive outcomes of physical activity include:
a sense of purpose and value
a better quality of life
improved sleep
reduced stress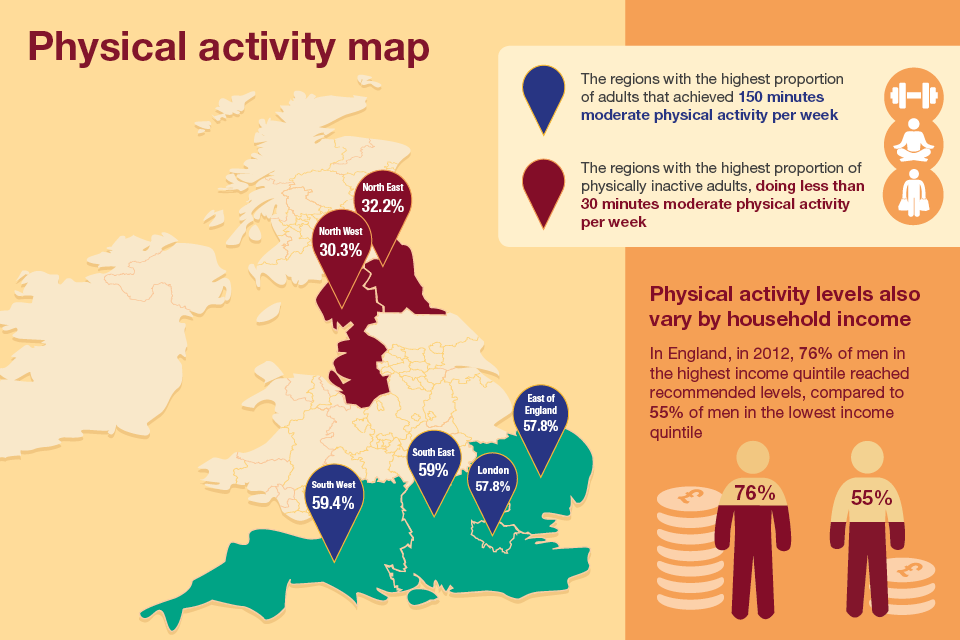 Healthy at work
With 70% of the adult population in employment, there is strong evidence that workplace physical activity programmes are effective. These can include:
flexible working policies and incentive schemes
policies to encourage employees to walk or cycle
information, ongoing advice and support
independent health checks focused on physical activity